With the increase in digitalization, e-commerce is emerging as the new future of the commercial landscape. Only having a product can not keep you stay ahead, and you may need to create a website that works properly, as per your niche.

Now you might be worried thinking about how to create an eCommerce website without having any experience and skill in web development.
So, have you ever heard of ecommerce development services? They can provide you with the services to open your online store by developing an ECommerce website.
As ecommerce needs to be fast, you should learn to conquer the best services for a leading website.
What are E-commerce Development Services?
Basically, it refers to the technical aspects of your custom ecommerce website development that accepts payments, behave in response to a user action, and appears aesthetically.
Ecommerce development is an approach to developing, modifying, and optimizing an online store or platform. For instance, to give clients a flawless online shopping experience. various technologies are utilized, including web design, software development, and digital marketing. Integration of payment systems, delivery firms, and other third-party services that are required for operating an online store is also included in ecommerce development services.
Why are ecommerce development services important?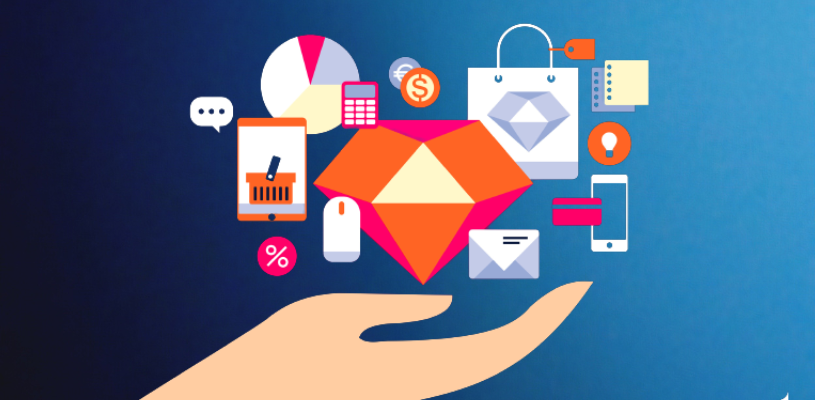 Knowing that you can do it yourself or have an internal team that can, why would you engage a development agency? In fact, you might not require outside assistance when you're small and just getting started. However, as your company expands, it becomes more sophisticated and requires more time and resources to assist you with the ongoing adjustments.
With the change in commercial business, it is vital to have an online presence. And if an organization does not have a proper web page, it might effect negatively leading to loss in expansion.
Therefore, it may also put businesses at risk of losing the possibility to reach their defined goals. Leveraging the capacity of the internet to connect with a larger audience is vital for ecommerce businesses.
What Are the Key Benefits of Investing in Ecommerce Website Development Services?
Businesses can increase their visibility and reach by acquiring ecommerce web development services. This improves brand recognition and helps in the development of a strong online presence for businesses.
An eCommerce development agency has a variety of capabilities as well as expertise that can be helpful, regardless of the size of your business. They have specific skills in making digital initiatives come to life. So, before you consider too much, read these 10 reasons that are in favor of using an agency.
Create unique experiences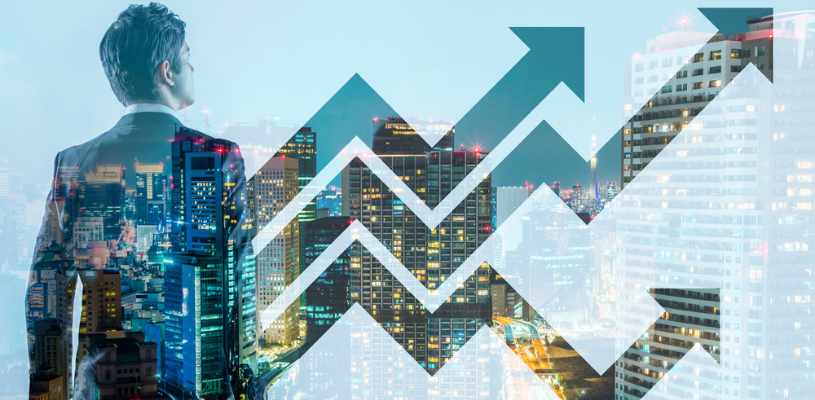 Want to know what practically every eCommerce store's main issue is? You'll find very few ways to differentiate yourself from the competitors. It may be difficult to tell which websites are using popular paid or free themes. 
According to an Adobe source, "38% of consumers give up a website if they find its design unpleasant. An eCommerce development service can assist you in this situation. You can work with ecommerce development services to create a unique shopping experience and custom design that's likely to appeal as well as engage your target audience.
Improved efficiency
Everyone currently has a handful of mobile devices. People desire to access and interact with material on a variety of gadgets. Each device—desktop, phone, tablet, and laptop—can use any web browser of their choice.
Businesses noticed that conversion rates emerged by 2% with each additional second of the loading time. Why is that vital? The website of your business can be customized for all kinds of devices and platforms by an organization that builds for eCommerce. With a focus on great performance and usability, it might include all best practices. After being aware of software development basics, one of the most important aspects of CRO (Conversion-Rate-Optimization) is page loading speed.
Wider demographics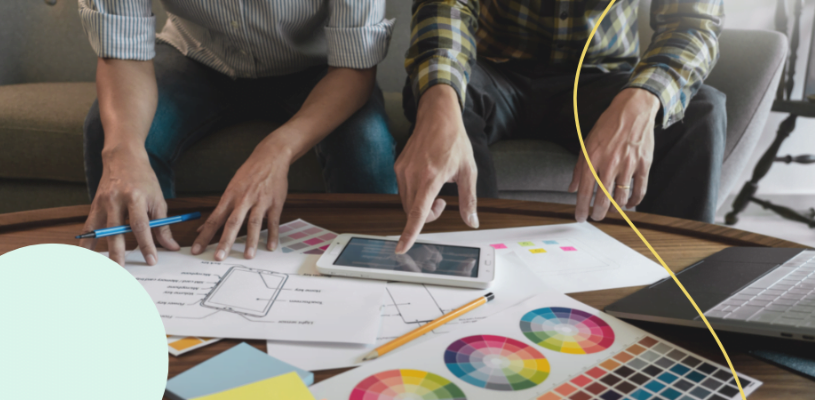 According to Google data, 87% of customers initiate their product searches online. Everything can now be searched online, so if you don't have an internet store, your business will not be seen. There are opportunities for new clients and potentially massive growth chances online in addition to your competitors. 
Introduce yourself locally, but keep an eye outwards. It empowers you to stand out globally, access new markets, make more sales, and gain an increasing number of devoted clients. 
For instance, one of the most well-known brands worldwide is Amazon. They sell thousands of goods every minute. 
The best ecommerce development services will perform comprehensive market research on the audience you are targeting before developing a store that fits their requirements and increases your sales.
Improved Integrations
Introducing an additional component can cause your site to crash similar to adding an additional function. Fixing this usually takes time and may result in revenue loss. There are several situations when an inappropriate combination results in permanent damage.
The majority of the integrations that provide opportunities will be thoroughly understood by ecommerce development services. You can use it to match the ideal connection to the demands of your website or company. Even better, they might create an alternative to incorporate a service you desire with your website.
(QA) Quality Assurance With Ecommerce Development Services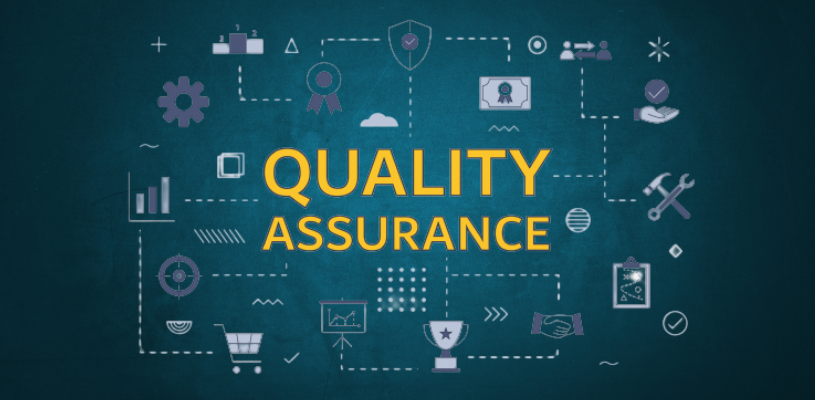 Consider starting an eCommerce store on your own and experiencing a problem where you are unsure of what to do next. This is a relatively common circumstance. A sophisticated eCommerce platform may have numerous elements that move. Which leads to a greater number of possible negative consequences. Monitoring for quality assurance and resolving any problems are therefore crucial. Each ecommerce development services include quality assurance testing in its list of services. Don't miss a single purchase by making sure your online store is always running smoothly.
Connecting new platforms
You may desire to go over just enhancing the user experience and performance throughout various platforms. To reach an independent target group, utilize a multichannel approach for sales.
61% of worldwide consumers, revealed to a survey by the company Accenture, are interested in utilizing virtual reality (VR) and augmented reality (AR) to imagine how clothing can fit them. Shoppers believe to buy furniture and household goods in 54% of cases.
A buying experience on augmented reality, virtual reality, mobile apps (iOS/Android), social media commerce, and conversational commerce can be created by an eCommerce development agency. The goal of doing all of this is to increase revenue and set you apart from the competition.
Guidance and management
Every website and online store requires regular maintenance and guidance. I apologize, but the digital world doesn't seem ideal. Support is essential to ensure that your eCommerce business runs well, especially when you are not there to work.
By completing comprehensive assessments and maintaining your security to the latest standards, working with ecommerce development services ensures routine maintenance and support that keeps your customer's data secure.
Migration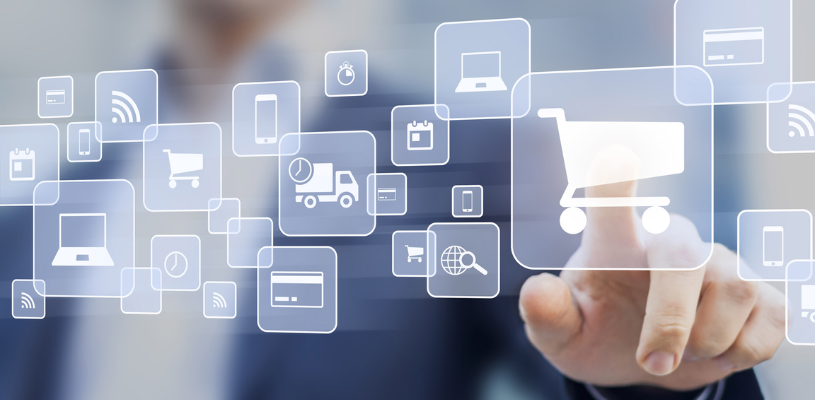 Your present eCommerce platform might not fit your expanding needs as your firm grows, or it may be having significant issues. Depending on the eCommerce configuration you have with multiple items, data, and connectors, migration from WooCommerce to Shopify or vice versa may be the answer to these issues. However, migration done incorrectly could result in data loss.
Working with ecommerce development services from the beginning will help you choose the best platforms so that you never have to migrate. However, if switching to a better platform is the only option for your company, a professional may assist you in doing so without losing any data.
Retargeting
Abandoning a cart is one of the main issues with online shopping. Retargeting is the solution. 
Retargeted consumers are 70% more likely to make a purchase on the retailer's website, according to studies. 
You may simply reach clients who have left your store and convince them to return and convert by using highly targeted adverts on external platforms. To help you categorize your customers effectively, the eCommerce development agency you hire will keep track of cart abandonments, demographics, and purchasing behaviors.
Conclusion
In summary, organizations that want to create an online presence and drive growth can gain a lot by investing in ecommerce development services. 
Ecommerce development enables businesses to reach a larger audience, improve brand recognition, and boost sales. You can improve customer experience, cost-effectiveness, greater sales, and revenue, and increased reach and exposure. As it's crucial to consider account elements like experience and knowledge, services provided, technological skills, budget, and communication and support when choosing an ecommerce development agency for your company. 
Accomplish your objectives, promote profitable expansion, and improve revenue by selecting the appropriate ecommerce development services.