Picture this: You're scrolling through your social media feed and stumble upon a business that piques your interest. You're curious and want to learn more, so you click on their website. And then, it happens – the website takes ages to load, the layout is cluttered, the content is hard to read, and the whole experience is just frustrating. What do you do? You hit the back button and move on to the next option.
This scenario highlights the importance of a well-designed website in today's digital age. Your website is often the first point of contact between your business and potential customers, and it can make or break their decision to engage with you. It's no surprise that businesses are investing more time and resources into creating a professional, user-friendly online presence.
But let's face it – designing and developing a website can be a daunting task. With so many elements to consider – from layout and content to functionality and user experience – it's easy to get overwhelmed. That's why businesses are contemplating outsourcing their website design and development to reliable web design company. The outcome is what we will explore further. Keep reading to find out!
Click the Play Button to Listen this Article
What is Web Development?
Web development is the process of creating a website or a web application from scratch. It involves designing the layout, creating the user interface, coding, and programming the website's functionality. Web page development includes front-end development, back-end development, and full-stack development.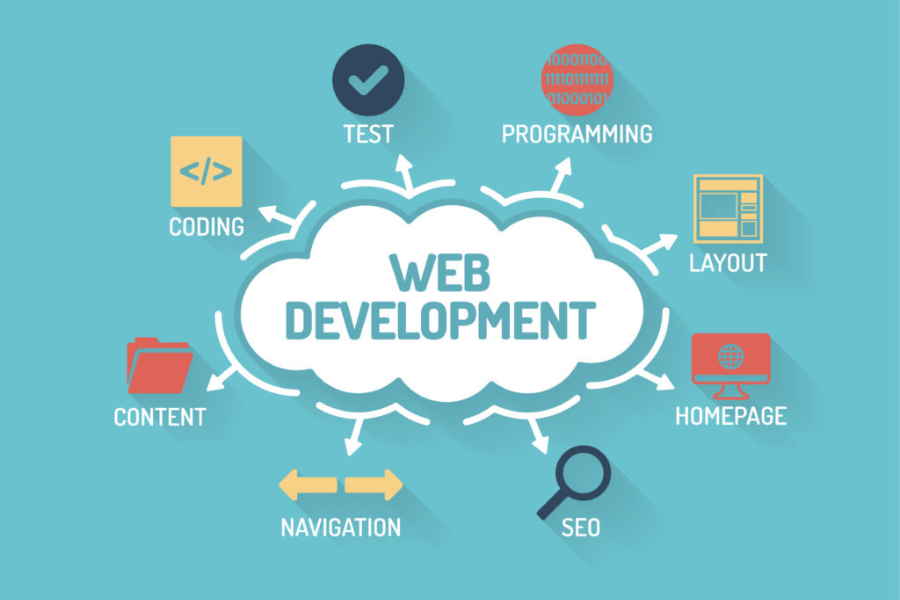 Front-end development is the process of designing the user interface and user experience of the website. Back-end development is the process of developing the server-side of the website, including the database, server-side scripting, and API development. Full-stack development is the process of combining both front-end and back-end development.
Why is Web Development Important?
In today's digital age, having a website is essential for any business that wants to succeed. A website is a powerful tool that can help businesses reach a wider audience, generate leads, and increase revenue. A well-designed and developed website can also help businesses establish their brand identity and improve their online reputation. A web design company can assist businesses in creating a website that is both functional and visually appealing, making it easier for customers to find and interact with them online.
Different Types of

Web Development Services
There are several types of website development services that are commonly offered by the  web design company. Here are some of the most common ones: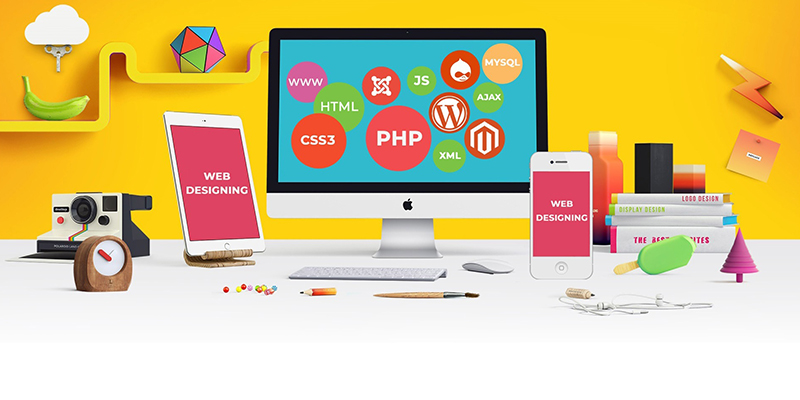 Custom Web Development: Custom web development services involve creating a website from scratch according to the client's specific requirements. This service is ideal for businesses that want a unique website that meets their specific needs.
E-commerce Development: E-commerce development involves creating an online store that allows businesses to sell their products and services online. This web design company service includes developing a shopping cart, payment gateway integration, and other features that are essential for an e-commerce website.
Content Management Systems (CMS) Development: A content management system (CMS) is a software that allows businesses to manage their website content easily. CMS development involves creating a CMS that is tailored to the client's specific requirements.
Mobile App Development: Mobile app development involves creating an app that is compatible with mobile devices such as smartphones and tablets. This service is ideal for businesses that want to reach out to their customers through mobile devices.
Website Maintenance and Support: Website maintenance and support services involve regularly updating and maintaining the website to ensure that it remains secure and up to date. These services also involve troubleshooting any issues that arise and providing technical support whenever needed.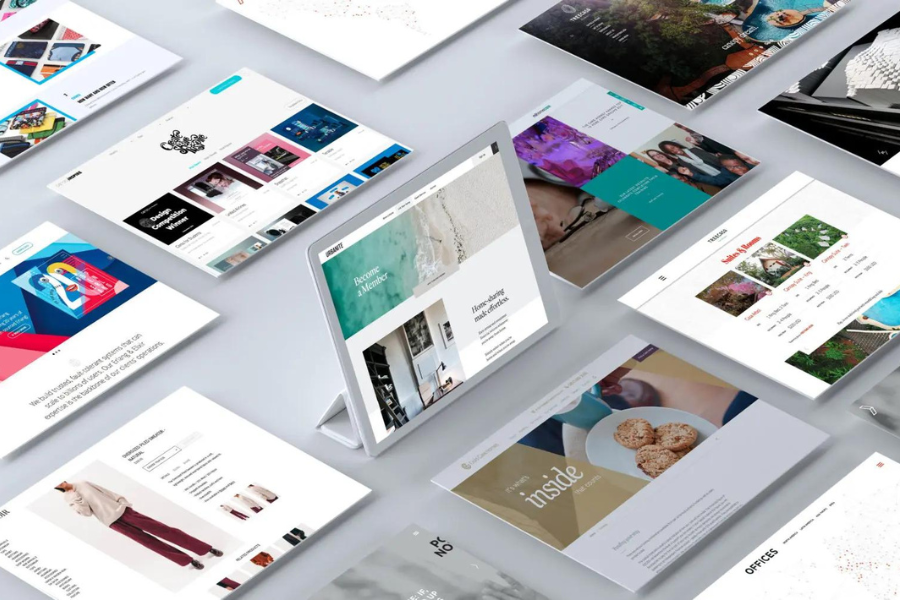 Search Engine Optimization (SEO): SEO is a process of optimising the website's content, structure, and metadata to improve its visibility on search engines. SEO services include optimising website content with relevant keywords, improving website speed and performance, and implementing link-building strategies.
UI/UX Design: UI/UX design involves designing the user interface and user experience of the website to provide a seamless browsing experience for users. The website layout, visual design, and user-friendliness of the website are all included in this web design company service.
Web Hosting: Web hosting involves providing the server and infrastructure to host the website. Web hosting services include providing server space, bandwidth, and technical support to ensure that the website remains up and running smoothly.
API Development: API development involves creating a set of rules and protocols that allow different software applications to communicate with each other. This web design company service is ideal for businesses that want to integrate their website with other software applications.
Cloud Computing: Cloud computing involves providing on-demand access to computing resources such as servers, storage, and applications. Cloud computing services are ideal for businesses that want to scale their operations quickly and efficiently.
How

Web Design Company

Works
Web design and development companies are responsible for creating and maintaining websites for individuals and businesses. The process of building a website involves a range of different skills, from design and programming to project management and testing. Let's take a closer look at how web design company work:

Understanding client needs
The first step in the web development process is understanding the client's needs. This involves meeting with the client to discuss their goals, target audience, and any specific features or functionality they require. Web design company will also gather information on the client's branding and visual identity to ensure that the website aligns with their overall image.
Planning and project management
Once the client's needs have been established, the web design company will create a plan for the website. This will involve outlining the website's structure and features, as well as setting timelines and budgets. Project management tools will be used to keep the project on track, and regular updates will be provided to the client throughout the process.
Design
The design phase is where the website's look and feel is established. Web design company will create mockups and prototypes of the website, taking into account the client's branding and visual identity. Once a design is agreed upon, the development phase can begin.
Development
The development phase is where the website is built. Web design company will use programming languages such as HTML, CSS, and JavaScript to create the website's structure and functionality. Content management systems (CMS) such as WordPress or Drupal may be used to manage the website's content.
Testing and quality assurance
Once the website has been developed, it is tested to ensure that it works as intended. Testing may include checking the website's responsiveness, cross-browser compatibility, and security. Any issues that are discovered during testing are addressed before the website is launched.
Launch and maintenance
Once the website has been tested and any issues have been addressed, it can be launched. The web design company will provide support to the client during the launch phase, ensuring that the website is properly configured and that any necessary integrations are in place. Ongoing maintenance and support will also be provided to ensure that the website remains up-to-date and secure.
How Website Development Company Contributes to the Profitability of Businesses
There are several ways a web design company can contribute to a company's profitability:
Saving on Cost

Insufficient profit margins often cause both startups and large corporations to fail in their operations, despite high investment hopes. Bad business practices, such as neglecting web-based web development company services, may be a significant contributor to this failure.
It is essential to note that web design and development is a reasonably priced service that can save a significant amount of money throughout the site construction process by appropriately organising information. The cost-saving component of the website extends to the long-term benefits that it can offer to the web design company.
Moreover, websites decrease the time and effort needed to reach out to potential clients in person. Meeting with potential consumers in person can be time-consuming and resource-intensive, making web services a valuable tool. More profit can be generated if companies reduce these additional expenditures.
Allowing Advertisements on Website
Business owners are likely to have encountered numerous website ads during their careers, as it is one of the most effective ways to increase a company's profit margin. When a website receives more traffic and attracts more potential clients, it becomes more attractive to other organisations and businesses who may wish to advertise on the site.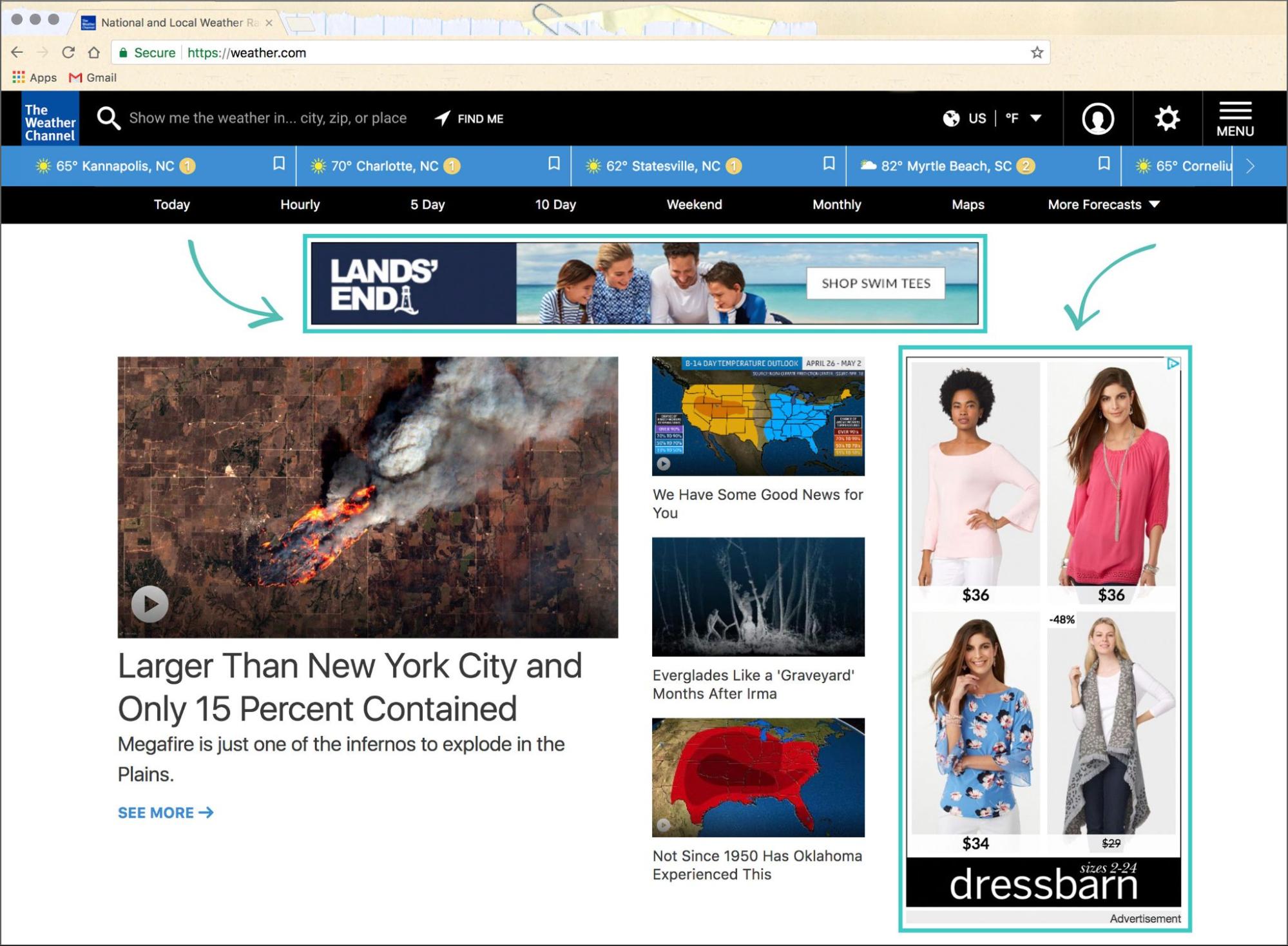 Hosting sites charge fees for including these ads as part of marketing and advertising activities. This process inevitably leads to the development of a unique and well-known website, putting it at the forefront of the public's attention and increasing traffic. This aspect can help attract more visitors and boost the popularity of the site.
Ecommerce 
As mentioned earlier, retailers have shifted their services and products to online platforms and websites. Company websites are now one of the most significant online marketplaces, where customers can purchase shopping items and various other services at their convenience.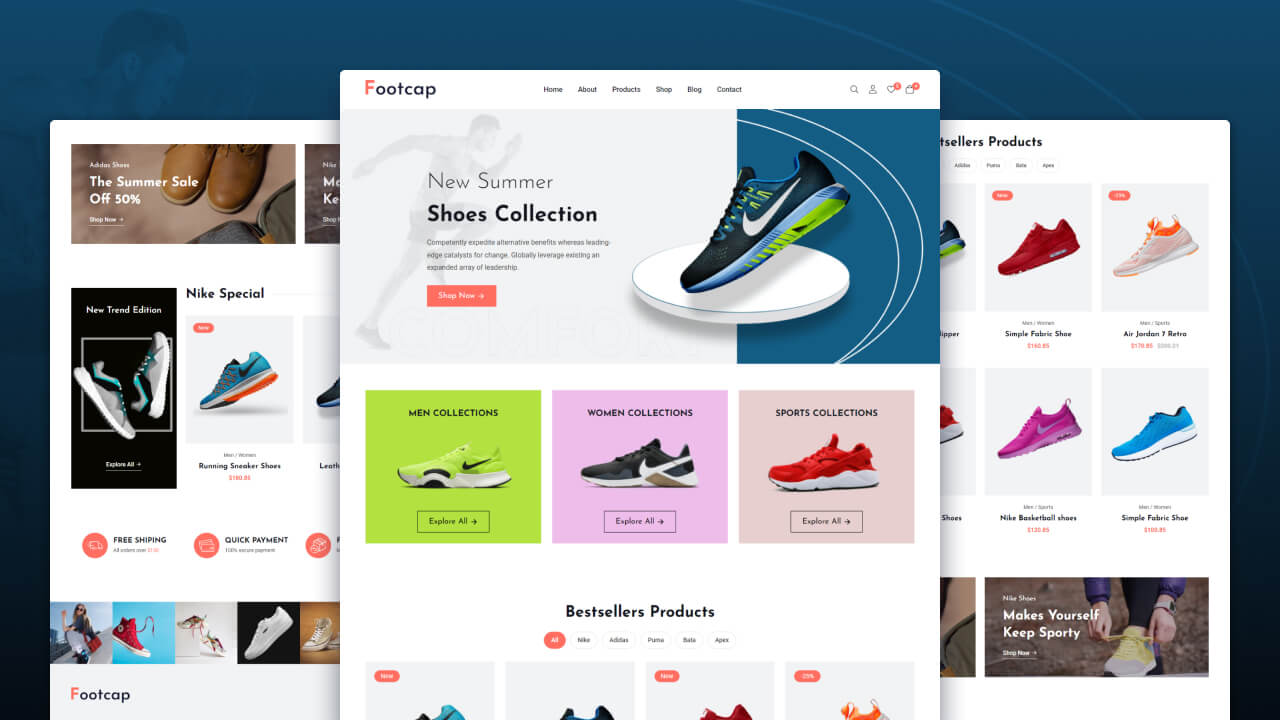 This website development strategy of web design company brings businesses closer to their clients while allowing them to make purchases at their leisure. Well-known examples of this trend include Flipkart, Amazon, and other e-commerce platforms.
Read More
How To Improve Your Writing Skills In Web Designing?
3 Basic Things To Know Before You Become A Programmer
The Ultimate Guide to Saas Product Development: From Concept to Launch
Final Words!
A custom website not only enhances your brand's visibility but also provides a unique user experience that sets you apart from your competitors. It's not just about having a website; it's about having an engaging and interactive platform that resonates with your target audience.
Effective web design company can help you achieve just that, by incorporating the latest design trends, user-friendly navigation, and seamless functionality. With a well-designed website, you can attract and retain customers, build credibility, and ultimately drive revenue growth.
So, if you want to take your business to new heights, invest in a web design company, and watch your brand soar to new heights. After all, in today's digital age, a strong online presence is not just a luxury but a necessity!