Every business, irrespective of its industry, aims to have a website that is visually appealing, user-friendly, interactive, and can attract potential customers to engage with the business online.
However, the question is; 
How to develop a responsible and customized website? Or how to find qualified professionals.
The good news is that there are various programming languages and frameworks to choose from. However, choosing the appropriate technology depends on factors such as the availability of resources and budget constraints.
Let us tell you that WordPress has secured a unique position in web development tools, having garnered a significant market share among online websites. So, if you want to build a website, you will likely want to hire WordPress developer, well-versed with the latest updates and WordPress plugins as well. 
Whether you are a fledgling enterprise or a long-standing corporation, enlisting the services of a WordPress development company can yield numerous profitable, lasting advantages. Undoubtedly, WordPress offers website visitors an exceptional user experience.
In this article, we'll discuss the use of WordPress and what skills you need to hire WordPress developer.
What Is WordPress? Is It Used For Blogs Only?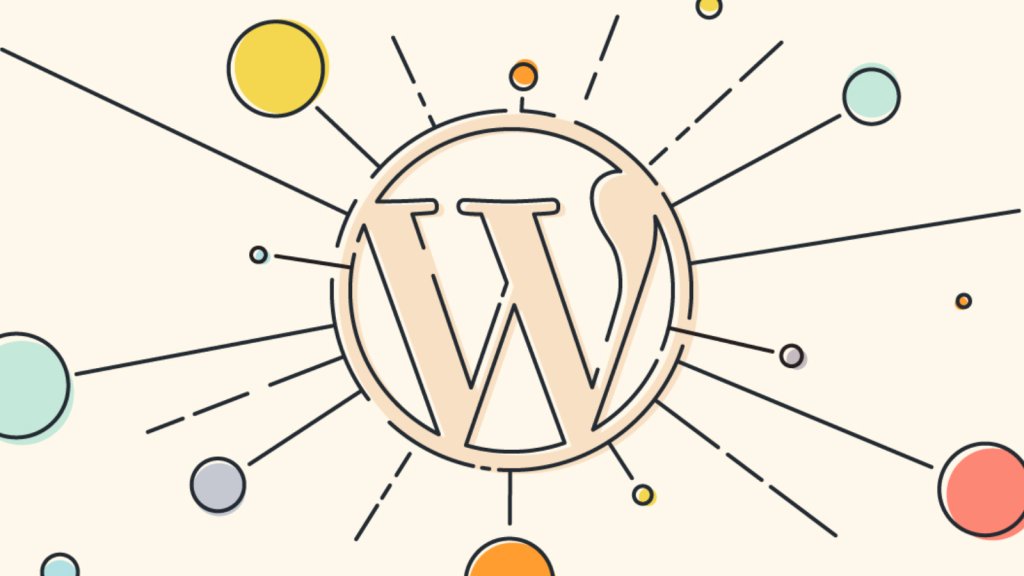 WordPress is a popular open-source content management system (CMS) that allows users to create and manage websites without extensive coding skills. It features a user-friendly interface, a wide range of customization options, and a library of plugins and themes that allow users to create unique and dynamic websites. 
Although WordPress was designed as a blogging platform, currently utilized for a diverse range of projects. To provide an answer to the common question "What are the possibilities with WordPress?", presented below are a few instances:
Portfolio websites are online platforms for individuals or businesses to showcase their work, projects, skills, and accomplishments. They often include high-quality images, videos, and written content to highlight the creator's strengths and achievements, making them a valuable tool for career advancement and business growth.
Business websites- used by companies and organizations to promote their products and services, increase brand visibility, and engage with customers. They often include information about the business and its products, services, and contact details. Transform your online Business websites can establish an online presence if they hire WordPress developers.
eCommerce websites- One common misconception is that building an online store requires a specialized platform such as Shopify. However, WordPress is a capable tool for developing eCommerce websites as well. It provides a convenient way for customers to shop from the comfort of their homes by offering businesses a global reach. E-commerce websites typically include features like product listings, shopping carts, and secure payment gateways. 
Advantages Of WordPress- Choose It For Your Website: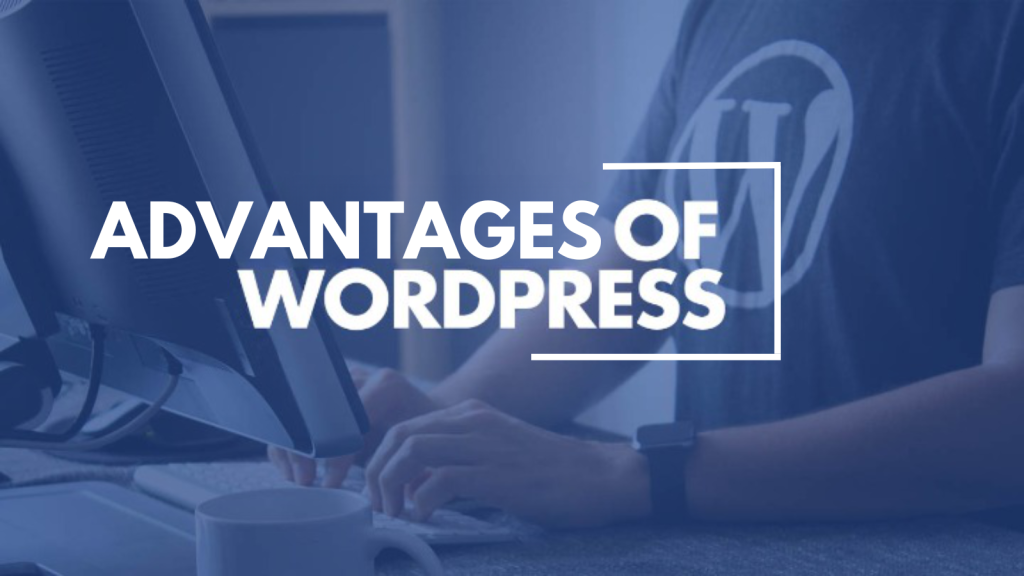 For those who are new to website development, WordPress is the most accessible platform to learn. Here are the reasons why WordPress surpasses other content management systems (CMS).
Advanced Security:
WordPress is the most widely used CMS, it is also the most frequently targeted platform by hackers. As a result, developers of WordPress are continuously working to create a secure platform for website building. When you hire WordPress developer, they ensure website safety and security.
Keeping WordPress websites up-to-date is one of the best practices for ensuring their security. To prevent hackers from infiltrating a user's system, WordPress regularly issues updates and security patches that address any vulnerabilities and bugs in website files.
Active Community:
Since WordPress powers a majority of websites globally, it boasts a vast community of users. These users actively engage in discussions and collaborate on developing more efficient ways to utilize this content management system. For those who are new to using WordPress and need help or inquiries, forums are available to provide guidance and answers. Organizations can hire WordPress developers to create the best websites.
Fast and Reliable:
It's crucial to have a high website speed to ensure a positive user experience. If your page load time takes three seconds instead of one, it could cause your website's bounce rate to increase by up to 32%.
WordPress offers a great deal of flexibility, making it possible to enhance the speed of websites in ways. Also, some of these include installing a caching plugin, selecting an appropriate web host, and utilizing a lightweight WordPress theme.
Easy to Learn:
When it comes to content management systems, WordPress is widely regarded as one of the most intuitive options available. The major contributor to WordPress's ease of use is its user-friendly dashboard.
Navigating the WordPress dashboard is a breeze. The menus are displayed on a sidebar, allowing you to quickly create new blog posts and install WordPress themes and plugins. If you hire WordPress developers, they can simplify your website for users. 
While it may take some time for new users to become acquainted with the interface, it is essential to learn how it works relatively quickly by spending just a few minutes exploring it.
Open-Source:
As open-source software, WordPress allows users to freely install, modify, and distribute it as they see fit. With the source code readily available to all countless, WordPress experts and developers can create tools and extensions and share them with the broader community. 
WordPress has the potential to grow more quickly than software to be managed by a small group of developers. Additionally, since WordPress is free to install, it's an excellent option for individuals or small businesses operating on a tight budget.
 24/7 Technical Assistance:
One of the best utilizations of WordPress development services is the availability of round-the-clock support that operates according to your time zone. 
If you aim to create a website that can scale seamlessly and make updates as needed, you can hire WordPress experts who can provide comprehensive assistance to help you achieve the best possible results from the CMS.
Qualities To Look For When
Hiring WordPress Developers
: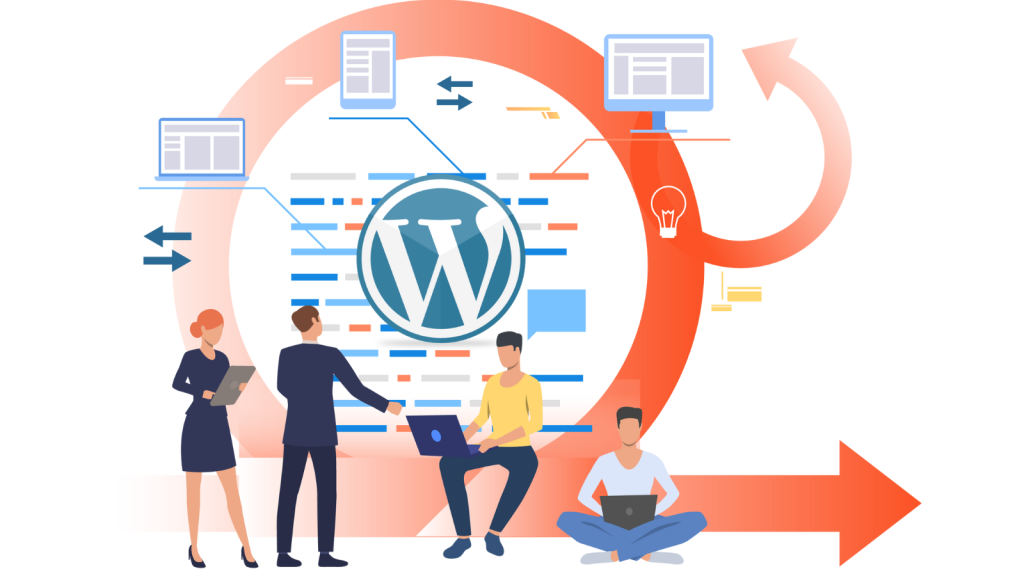 WordPress empowers millions of websites worldwide. With its ease of use and versatility, it's no surprise that many businesses and organizations choose WordPress to power their online presence. However, creating a high-quality WordPress website or plugin requires a skilled developer. Here are some qualities to look for when an expert WordPress developer:
Technical Experience:
Although WordPress is developed using PHP, it is not advisable to solely hire developers for your WordPress website design and development requirements. This process may not be the best decision, as WordPress is not limited to PHP alone. A skilled WordPress developer should possess a range of technical proficiencies, including expertise in MySQL, HTML/XHTML, CSS, and other relevant scripting languages. Therefore, when seeking a developer for your WordPress project, it's important to look for someone with relevant experience in these areas, not just PHP.
Quest for Learning:
It's important to hire dedicated WordPress developers who have a strong desire for learning and continuous improvement. This quality is especially crucial in the fast-paced, ever-evolving tech industry, where staying updated with the latest trends and adapting to new software and language upgrades is essential. It helps you to identify whether the potential candidates possess this intrinsic drive for self-improvement. Things may seem to go well initially, but long-term success is not guaranteed.
Effective Communication:
Communication is one of the fundamental requirements in every profession, but it's especially critical for a WordPress developer. In today's globalized world, there is a constant influx of new websites emerging from diverse cultures and geographical locations. As a business, you can have clients of various backgrounds with unique needs and preferences and for that, you can hire WordPress developers. 
With communication skills, it will be easier to meet the demands of your job and deliver quality results. Therefore, when you hire WordPress designers, it's crucial not to underestimate the importance of finding someone with excellent communication skills.
SEO Knowledge:
With over 27% of the worldwide web built on WordPress, it's no surprise that many businesses and individuals choose this platform. One of the reasons for this popularity is that WordPress offers SEO-friendly features that can help websites rank higher on Google and other search engines. 
Since everyone wants their website to be visible and competitive in online search results, it is important to hire WordPress developer with some basic knowledge of search engine optimization. If an applicant is unfamiliar with SEO and mistakes it for something else, it may be a sign to move on and consider other candidates.
Knowledge of Website Security:
In the online world, threats can emerge in different forms, such as SQL injection, cross-site scripting (XSS) attacks, password theft, or failure to update software promptly. It is unacceptable to hire WordPress developers who need to learn about website security to perform the job effectively. It is especially true for WordPress developers, given the increasing number of hacking incidents, phishing attacks, and potential loss of data and revenue. Therefore, website security cannot be overlooked.
Read more:
How Web Development Services Will Transform Your Online Business
Things to Consider Before Hiring React Js Developers
12 Core Reasons to Hire Dedicated Mobile App Developers
At The End:
While there are many free themes and plugins readily available to build and maintain a professional website, it's worth to hire WordPress developer. These professionals possess a wealth of knowledge concerning the various aspects of your site.
If we talk about website management responsibilities, hire WordPress programmers enables you to devote your attention to other tasks. Additionally, they ensure all assigned work is done within the agreed-upon timeframe.
By creating a secure, cost-effective, user-friendly, and engaging website, consider developers can make necessary customizations with services as required. This method can significantly enhance leads, sales, return on investment (ROI), and revenue of your business.